Painting the cabinet
Once the primer is dry, i add the first coat of paint. I use a semigloss oil-base paint and foam roller. The corners and slots which are difficult to reach with a roller, are painted using a spray can. After the first coat is dry, i sand the surface a last time with fine grained sand paper.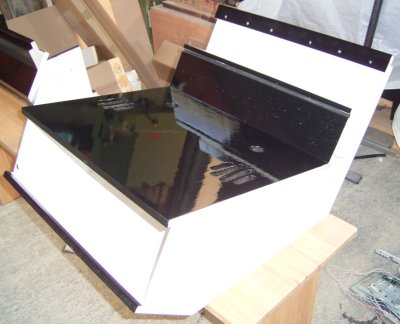 Before i start painting, i remove the dust using a piece of cloth and a soft brush. After this i apply a thin coat of paint with a foam roller.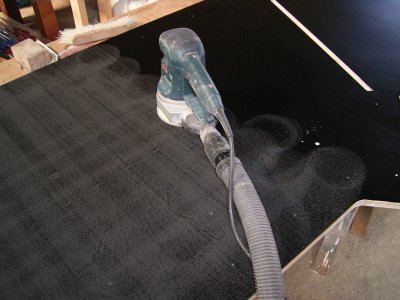 After the paint is dry, i smooth it with a eccentric sander. I stop sanding before the white primer becomes visible again. The black paint has to be of a evenly flat color.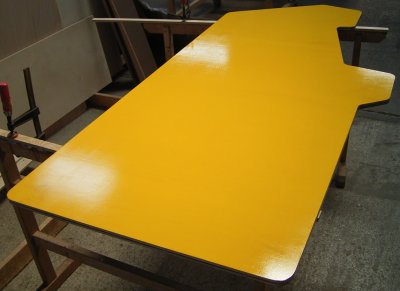 The yellow parts of the cabinet are painted last. The yellow paint doesn't cover the primer as good as the black does, so i apply three layer instead of two.
Painting the monitor.
---
Fatal error
: Uncaught Error: Call to undefined function mysql_connect() in /www/htdocs/w0074465/comm/comments.php:30 Stack trace: #0 /www/htdocs/w0074465/painting-2.htm(51): include() #1 {main} thrown in
/www/htdocs/w0074465/comm/comments.php
on line
30