The base
The base carries the weight of the complete cabinet, so it needs to be as strong as possible. The baseplate is made from the same material as the cabinet sides, the brackets which will be screwed to the sides, are made from 1/2" pine plywood. The brackets and the short piece of the backboard are attached to the baseplate using a biscuit joiner.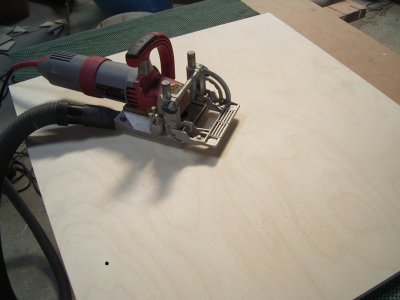 After cutting the slots for the biscuits with the biscuit joiner, i sand all parts with a eccentric sander. Especially the inner corners will be unaccessible after assembling everything.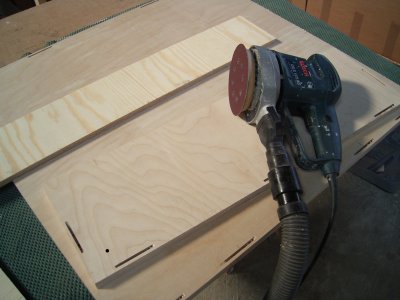 After sanding everything, i glue the parts together using screw clamps. The short part of the backboard will carry the circuit points for the power- and networkcable. The rest of the backboard is removable.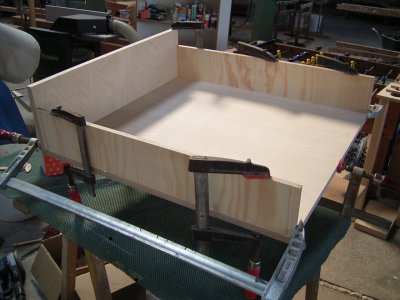 The last thing i do is cutting biscuit slots in the baseplate and cabinet sides. This increaseses stability and makes assembling easier.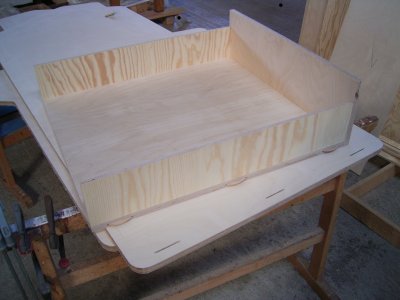 The next thing to do is the top.
---
Fatal error
: Uncaught Error: Call to undefined function mysql_connect() in /www/htdocs/w0074465/comm/comments.php:30 Stack trace: #0 /www/htdocs/w0074465/base.htm(52): include() #1 {main} thrown in
/www/htdocs/w0074465/comm/comments.php
on line
30