Control panel for 2 players
For connecting the 2 player control panel, i use a long IDE cable. I didn't find one without a second connector in the middle of the cable, but actually that's no problem. I already took of the connector on the longer end of the cable. I could have just cut it off, but that would have made the cable shorter.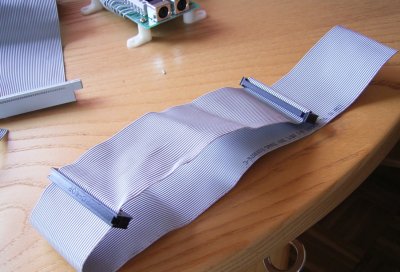 This picture shows the painted control panel. I planned to use one 8-way joystick and 3 buttons per player.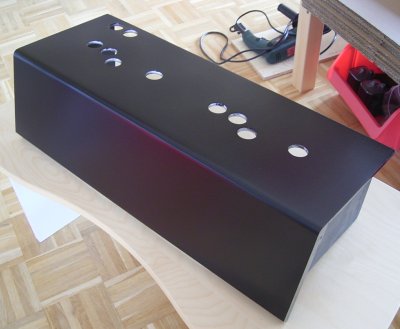 Here, the joysticks and start buttons for player one and two are in place. The leafswitch buttons are too long to be used with the thin control panel, so i have to use a piece of 10 mm MDF as a spacer.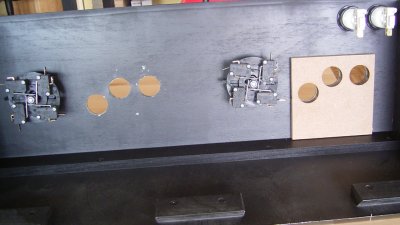 On this picture, the pushbuttons with support and leafswitches are mounted to the MDF spacers.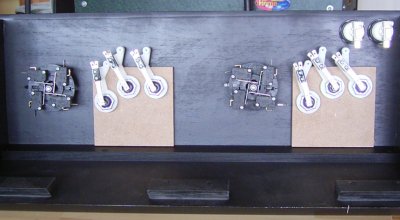 ---
Fatal error
: Uncaught Error: Call to undefined function mysql_connect() in /www/htdocs/w0074465/comm/comments.php:30 Stack trace: #0 /www/htdocs/w0074465/2players.htm(52): include() #1 {main} thrown in
/www/htdocs/w0074465/comm/comments.php
on line
30