Sideart
The stickers on the sides of the cabinet are a little too small due to the enlargement of my arcade machine, but thats not too bad. I could have ordered the sideart in any size, but i didn't think about the bigger cabinet.
First, i have to cut the sideart into shape. I downloaded the Gottlieb manual from arcadedocs.com (seems to be currently offline) in PDF format and used the pictures as a guide for cutting.
I used a sharp carpet cutter and a steel ruler to make all straight cuts. The curves of the speech bubble and coilys head are a little more complicated. Finally i cut a small rounding on all corners.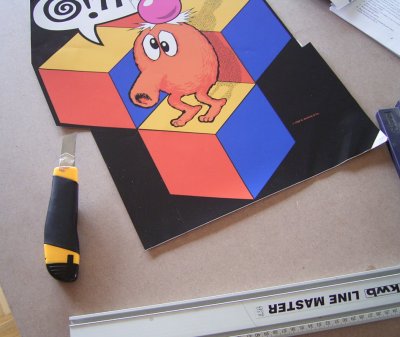 Originally i planned to lay the arcade cabinet on its side to attach the sideart using water, but installation instructions discourages from wet application, which saves me the mess with the water. After i measured the exact porition of the sideart, i peel off the first two inches of protective paper from the sticker and press the self adhesive surface on the cabinet. The vinyl sticks immediately to the underground and cannot be moved any more.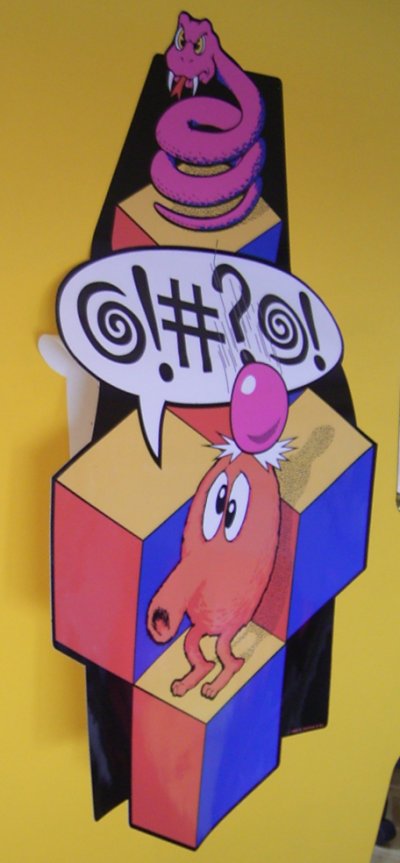 The installation instruction advises to peel off the protective paper slowly and press the sticker to the surface using a squeeqee. I don't have a squeeqee, so i use a piece of paper towel.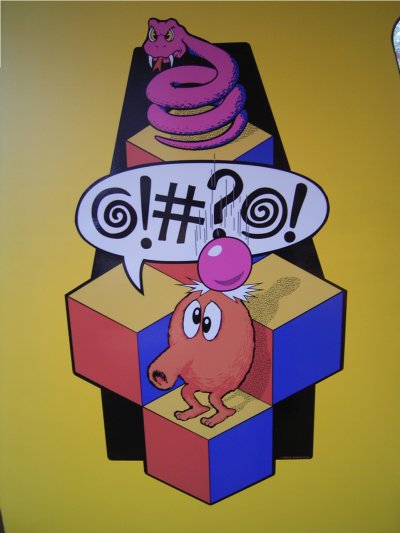 The most important thing is, only to remove a small piece of the paper at a time. The vinyl has to be pressed to the surface from the center towards the edges to avoid bubbles of air. My first sideart had some of those bubbles which couldn't be removed by rubbing or pressing. I had to carefully pierce the vinyl with a needle and press the air out. The second side is much better than the first.
Next: the control panel overlay
---
Fatal error
: Uncaught Error: Call to undefined function mysql_connect() in /www/htdocs/w0074465/comm/comments.php:30 Stack trace: #0 /www/htdocs/w0074465/sideart.htm(51): include() #1 {main} thrown in
/www/htdocs/w0074465/comm/comments.php
on line
30